Easter 2018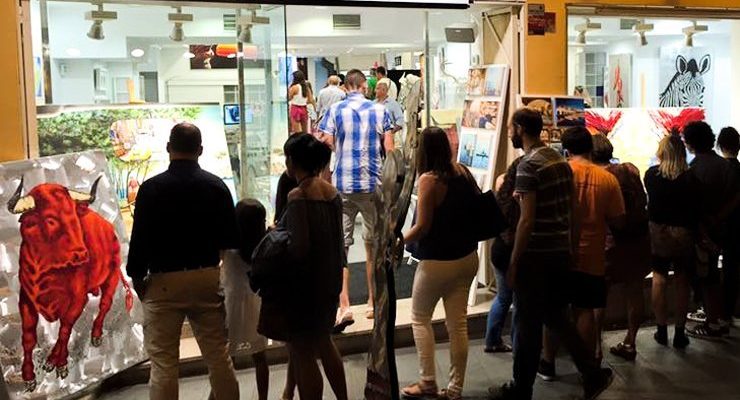 29th of march 2018
Costa d'en Brossa 3, 07001, Palma de Mallorca
Thursday – 29th of march 2018 – starting 6pm
Spring is coming, Easter is near and the Island's awakening from its winter sleep.
We are happy to invite you to the historic centre of Palma. We'll celebrate together with  Stefan Niedenzu,Tiempo Gusto by Kösters, Ltd. Edition and Shelight Shoes, also the artist Adela Ojeda will present her artwork.
Enjoy fine-sliced Jamón and Tapas from Matthias Gerlach Privatcatering, Live music from Matt (Ltd. Edition) and delicious Wines from La Bodega de la Rubia.
Come along and celebrate with us!
Die Cookie-Einstellungen auf dieser Website sind auf "Cookies zulassen" eingestellt, um Ihnen das bestmögliche Surferlebnis zu bieten. Wenn Sie diese Website weiterhin nutzen, ohne Ihre Cookie-Einstellungen zu ändern, oder auf "Akzeptieren" klicken, stimmen Sie dem zu.