Locations
Frank Krüger opened his Galeria in May 2007, located in Cala Ratjada on Mallorca/Spain. Here, on the harbor promenade overlooking the azure horizon of the Mediterranean Sea, the artist creates the intensely colored artworks. Since March 2013 he runs the gallery together with his creative wife Laura. The gallery has more than 500 square meters, is light-flooded and located in the heart of Palma de Mallorca, near the town hall. Wide open doors, relaxed ambience and modern music make it easier for "Art Newcomers" to enter. The artworks are shown on two floors. You will find original art prints by Frank Krueger and also constantly changing exhibitions of internationally acclaimed artists.
In October 2016 opened the third gallery in the heart of Berlin, Gendarmenmarkt. The gallery is directly connected to the Hotel Hilton. Frank Krüger shows here his original works and art prints to Berliners and art lovers from around the world.
In may 2018 the 4th Galeria Frank Krüger opened on Mallorca in Port d'Andratx. There you can see the newest artwork of Frank Krüger in combination with a changing mix of other works from different artists.
Port d'Andratx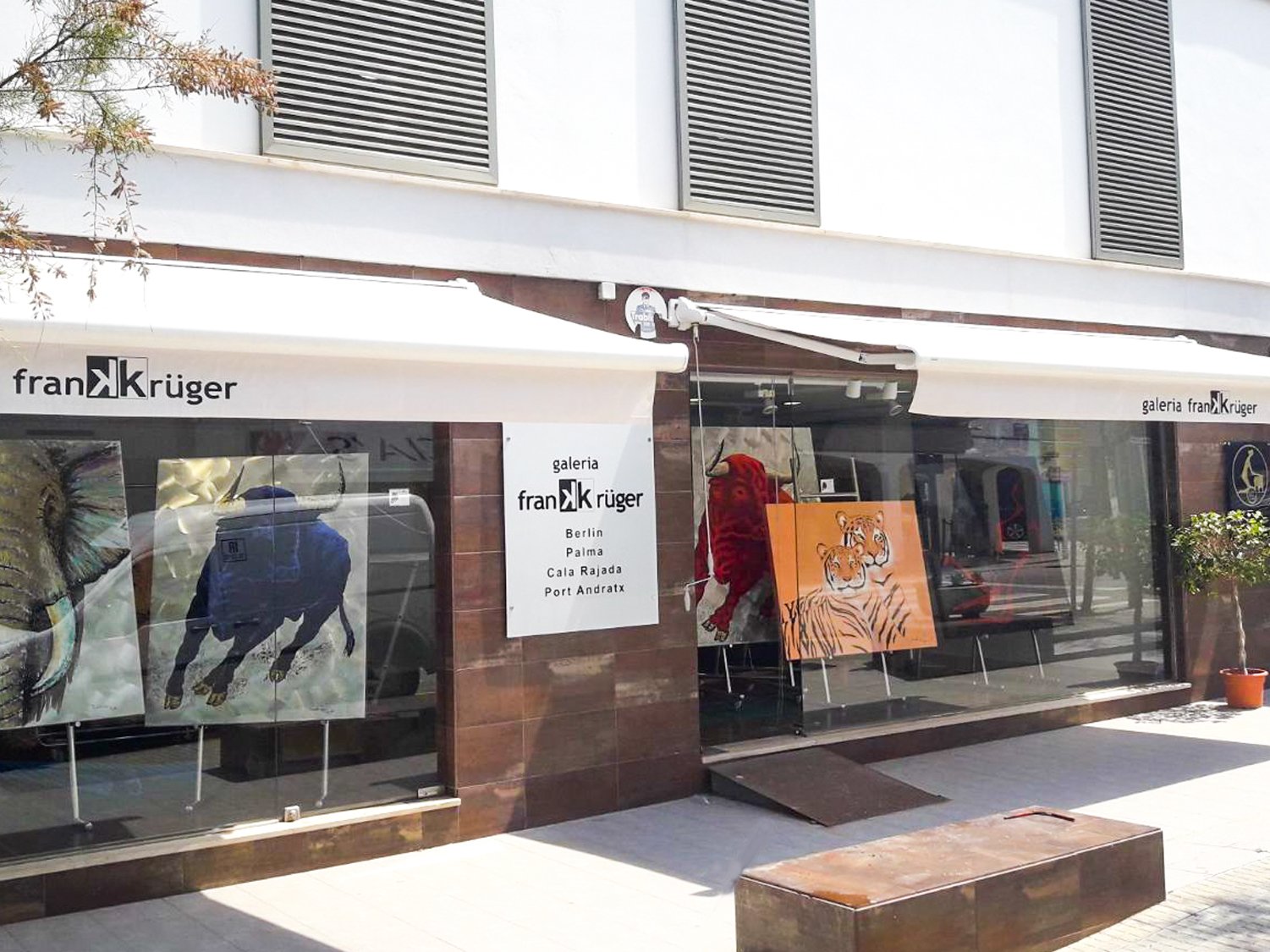 The newest Galeria Frank Krüger is located at the entrance of Port d'Andratx. Here are the latest highlights from Frank Krüger, as well as art prints of his pictures. Furthermore, art work of other internationally artists can be admired.
Berlin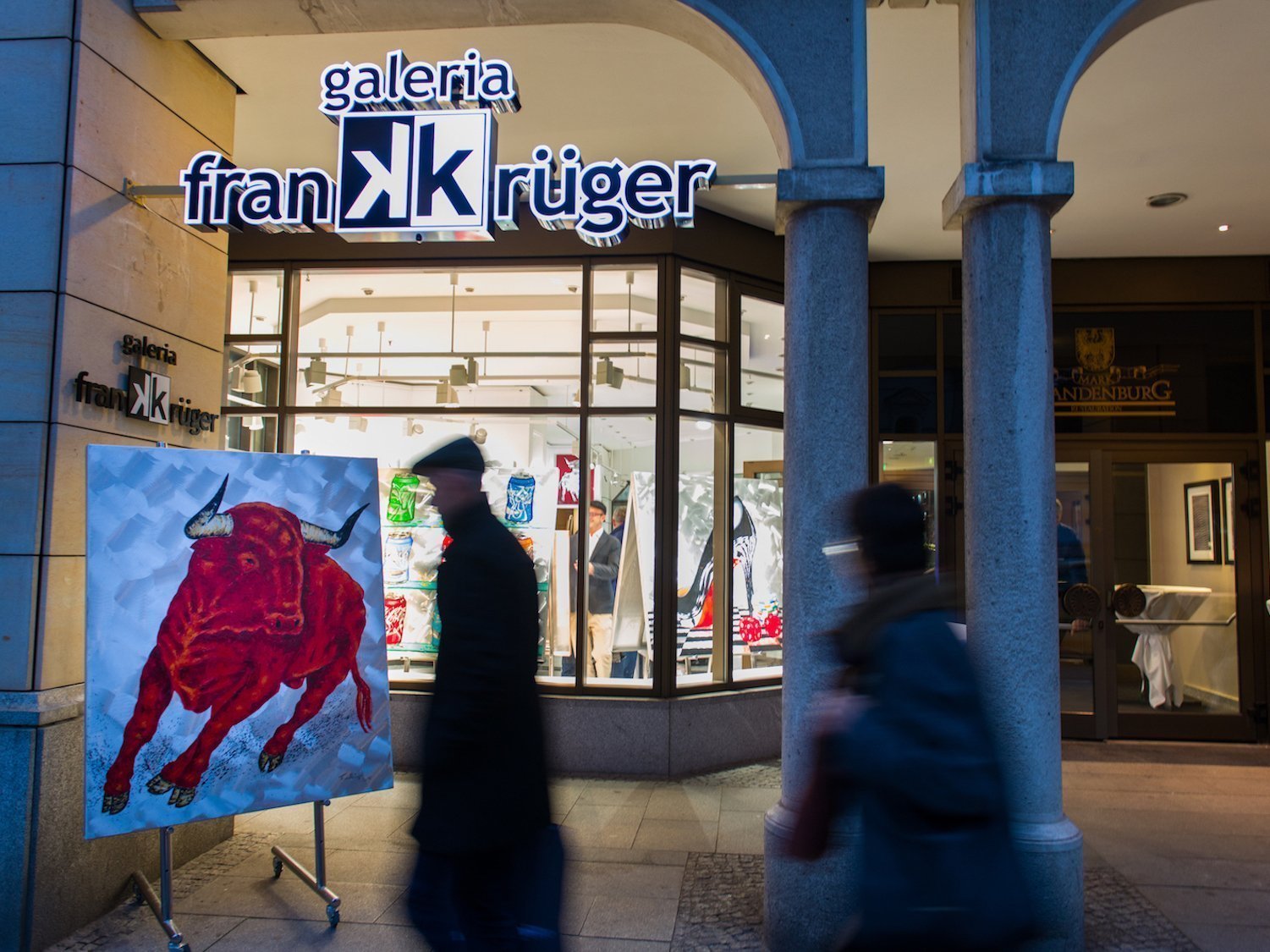 In the heart of Berlin, at Gendarmenmarkt, the Galeria Frank Krüger is located in the building of the Hotel Hilton. A broad range of exclusive artworks by Frank Krüger are presented. Besides originals there are also limited edition lithographs.
Die Cookie-Einstellungen auf dieser Website sind auf "Cookies zulassen" eingestellt, um Ihnen das bestmögliche Surferlebnis zu bieten. Wenn Sie diese Website weiterhin nutzen, ohne Ihre Cookie-Einstellungen zu ändern, oder auf "Akzeptieren" klicken, stimmen Sie dem zu.