Nit de l'Art 2017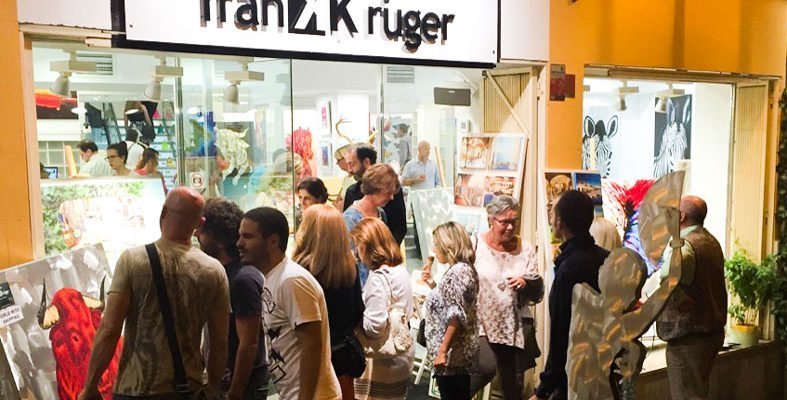 23th of September 2017
Costa d'en Brossa 3, 07001, Palma de Mallorca
On Saturday 23th of September 2017 the 21th "Night of Art" takes place in Palma de Mallorca.
Ten thousands art lovers stroll through the old streets of Palma from gallery to gallery, which keep their doors open until late at night for the visitors.
The Galeria Frank Krüger invites friends, clients and art lovers to see new artworks of Frank Krüger and our other artists and to enjoy the unique atmosphere of this special evening with us.
We have our gallery open from 6 pm until at least 10pm, the artists Frank Krüger and Christian Sommer will be there and we will surprise you with a special offer as well as a glass of wine, come along!
Die Cookie-Einstellungen auf dieser Website sind auf "Cookies zulassen" eingestellt, um Ihnen das bestmögliche Surferlebnis zu bieten. Wenn Sie diese Website weiterhin nutzen, ohne Ihre Cookie-Einstellungen zu ändern, oder auf "Akzeptieren" klicken, stimmen Sie dem zu.