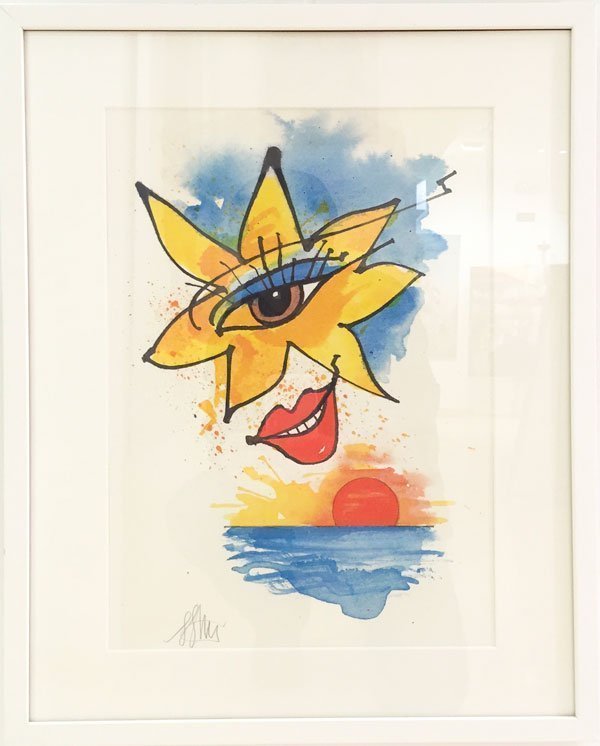 Aida I
Pop Art, Color on handmade paper, Feliks Büttner
53 x 42 cm

Price: 490 Euro
Location:

The color graphic is an autographed, limited edition on high quality deckle edged paper from Feliks Büttner. He is famous for its "kissing lips", which are on the prow of the AIDA – ships touring the oceans. The work is framed.
Die Cookie-Einstellungen auf dieser Website sind auf "Cookies zulassen" eingestellt, um Ihnen das bestmögliche Surferlebnis zu bieten. Wenn Sie diese Website weiterhin nutzen, ohne Ihre Cookie-Einstellungen zu ändern, oder auf "Akzeptieren" klicken, stimmen Sie dem zu.